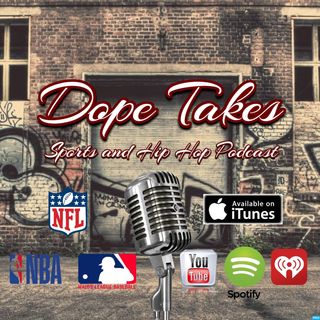 Dope Takes Sports Podcast
The Dope Takes Podcast is based around the NFL, NBA, MLB, NCAA and Hip Hop. Damian is from Houston and Truthjuice is from Chicago, 2 different views on life, sports and entertainment but when you combine the 2 you get a combustable situation.
They bring the heat in every podcast!
So sit back, relax & enjoy!